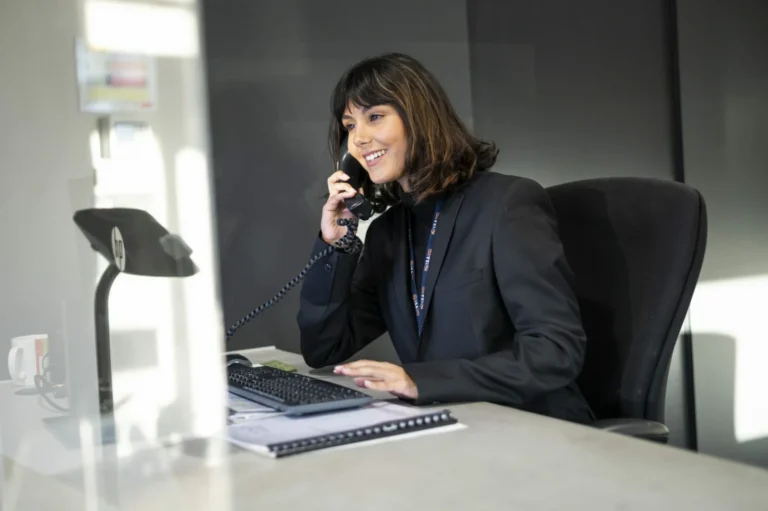 Top Reasons to Outsource Reception Services for Your Business
26th February 2023
When it comes to running your business, a good first impression is key. One of the most important things for visitors is having a competent, friendly reception staff there to make a good first impression. Whilst many businesses still rely on in-house hiring processes and training, we're here to explain why outsourcing reception services could be the best option for your business.

Find Expert Reception Services That Work
Whilst for many, finding a reception style that works is all down to trial and error, we have it down to a fine art. We know exactly what works in each industry and take the time to understand the ins and outs of your business to find a formula that fits. When you outsource reception services to a dedicated agency, you know you'll get professionals every time. 
Industry Knowledge Paired With Local Understanding
When you choose a dedicated support service agency such as ISA Support Services, you'll benefit from industry-leading standards of service. Thanks to our local bases, you'll also benefit from reception services that understand your local area and the unique challenges and needs your business and locality have
Access to Helpful Resources
Whilst hiring a single employee comes with the past experiences of that individual, outsourcing reception services means that you have the support of an entire company, and its resources. We support our personnel every step of the way and have a central help desk available to support them at all times. So, no matter what occurs in your business, you'll know that our reception personnel have the experience and backing to face it.
As well as training and 24/7 support, you'll also have access to our other front-of-house services. These complement our receptionist services brilliantly and can offer additional personnel services such as concierge services or SIA-approved security services to help your business run smoothly.
Continuous Training & Up-to-Date Knowledge
When outsourcing reception services, you're also gaining access to fully-trained reception staff. Specialist front-of-house personnel services such as ISA Support Services continuously train reception staff on a range of scenarios and ensure they are always kept up-to-date on the latest guidance and certifications. Outsourcing your reception services give you access to fully-trained staff without taking up precious time and resources from within your own company.
Always Present, Always on Time, Never Short Staffed
It goes without saying that when you hire external reception services for your company, you'll always have a reliable team turn up to represent your company. Whilst hiring reception teams in-house means juggling holidays, sick leave and more, hiring an agency handles all of that for you. You can get on with doing what you do best, without having to worry about whether someone will be there to man your reception.
Outsourcing Receptionist Services is Cost Effective
Hiring reception staff in-house can be a costly exercise, both in terms of time and money. Outsourcing your reception services takes hiring costs out of the equation as well as the time members of your team need to spend looking out for the right person to fill your receptionist role. Using a reception personnel service such as ISA Support Services also saves on covering sick pay or holidays.
On top of this, you'll want the best there is representing your company at reception and might not have the time or resources to provide training for this. A reception service specialist such as our reputable team can provide fully-trained recaption staff who are continuously developing their skills to add a professional front to your company.
Find Out More About Our Front of House & Reception Services
If you are thinking of outsourcing your front-of-house services such as reception services or concierge services, our team is here to help. Take a look at our reception service page to find out more about what we offer or contact our team now to get started.