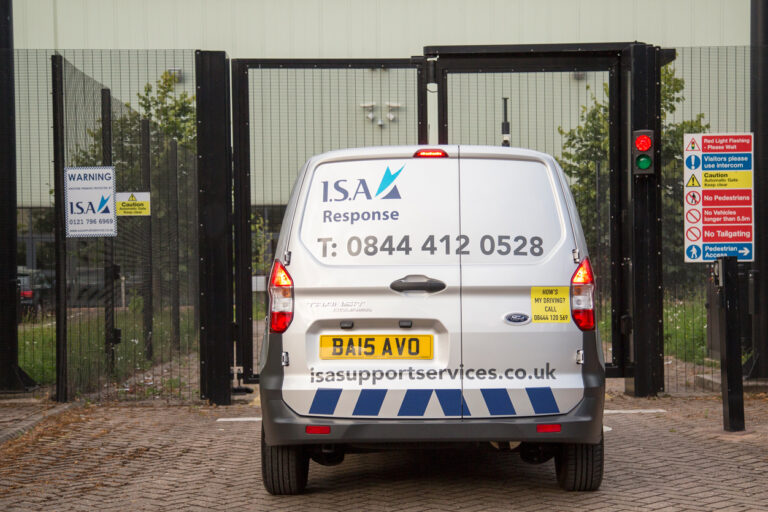 Why Choose a Local Security Company?
16th January 2023
When it comes to protecting your premises, reliability and a high level of service are key. If you are looking for a professional security company, why not choose a local security company you can trust? Based in Birmingham, ISA Support Services source local security guards and personnel. We have dedicated bases across the UK employing security guards and staff local to the area. Our local security teams meet the highest professional standards to protect your property or event. Here is why you should choose a local security company to protect your business, premises or event.
Security Staff Who Know Your Area
Local knowledge can turn a potentially hostile interaction into a positive one. By employing local security guards and support staff, you'll get teams that can connect with visitors and residents alike. A local security company such as our Birmingham security company is more likely to be familiar with your business or property. This allows our team to offer a personal insight into potential hazards or area-specific need-to-knows. Knowledge of local businesses, events and more helps our regional security staff to be more alert to the unique needs of your business or event.
Reliable Security Personel Who Always Show Up
Whilst some national security services may send security personnel a long way to find your property, this can often lead to confusion around destinations. This can often cause agency security guards to turn up late or not at all. Our SIA-licenced local security guards have access to a wider support network to ensure your security personnel will always turn up when and where they say they will. Our in-depth recruitment process gives you access to licenced security guards in your area who have undergone a high level of training and continuous professional development.
Top Quality Security Services Providing Value for Money
Many national security companies set their local security prices from headquarters in London causing their costs to skyrocket. As a Birmingham-based security company with regional bases, we provide a high value for your money. Our nationally-recognised level of service can be priced around your needs with a bespoke quote tailored to your business, property or event. 
Fantastic Customer Service
Our security clients are extremely important to us. That's why we always provide a superior level of customer service to each and every one of our clients. Our central 24/7 help desk provides immediate assistance when you need it and keeps all of our local security guards and team informed. ISA's local hubs handle all of our local security teams by area and are always on hand to answer any questions you may have. Our local support services use local knowledge to build a rapport with businesses and visitors for superior service with fast response times.
Contact Your Local Security Specialists Now
To find out more about how our local security agency staff can help support your business, contact our team online or by calling 03301 071 300 now. ISA Support Services can provide a bespoke quote to cover a range of security and personnel needs. Get in touch to find out more.