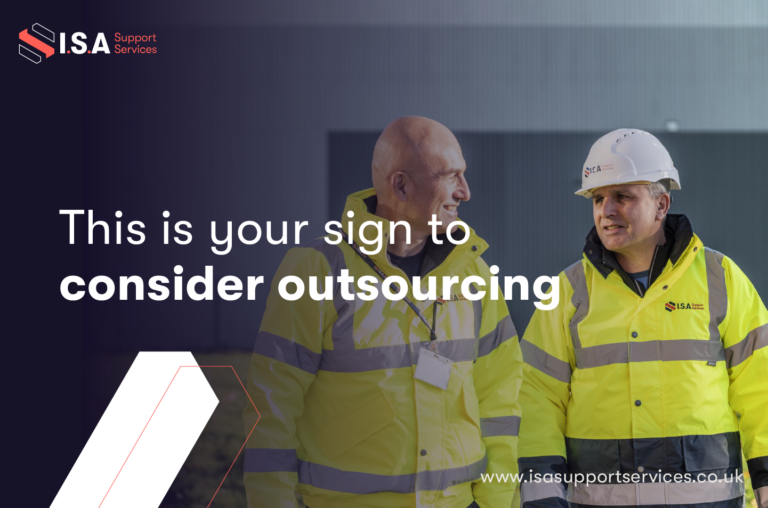 This is your sign to consider outsourcing
9th March 2022
Outsourcing is a tried and tested method and is recognised as a successful strategy for businesses. 30% of UK businesses already plan to outsource more during 2022.
If you have ever questioned if there is a quicker, more effective method to utilize your resources, then outsourcing could be for you.
So how can your business benefit from outsourcing? Here are the key reasons why you should consider outsourcing:
• Grow more rapidly: company growth equals the need for more staff, but hiring more people is costly, and not every growing business can afford this, resulting in limiting any further growth. Instead, you could opt for outsourcing as it is a more affordable option that can help maintain steady growth.
• Focus on what really matters, your business! With outsourcing, you are able to focus certain tasks to your staff members without having to worry about them doing less meaningful jobs in-between such as customer service. This will help your business run more efficiently.
• You can share some risk. Outsourcing means that the risks are shared equally with the company partner.
• Faster and quality service: outsourcing gives you the ability to reduce the turnaround time and provide a better service. More time equals the ability to focus on your core proposition as a business.
• Increase Resources: if you lack resources for a job, outsourcing is a good way to gain advantage in materials or expertise in a needed area.
• Reduce costs: outsourcing good partnerships can lower the prices of labour and needed material. 71% of UK businesses say cost reductions are the main reason for outsourcing.
I.S.A Support Services specialises in the supply of staff on an outsourced basis. Our highly-trained security, reception, internal cleaning, and external grounds maintenance staff can all operate as an extension of your team, bringing with them specialist experience in each area.
Our teams work nationwide, supporting our clients across a broad range of sectors. You may start with a requirement in one area, such as reception, mailroom or admin assistants, and over time have a requirement for maintenance or security staff- this is where the flexibility of outsourcing can be really helpful.
It is clear that outsourcing comes with its many benefits, that's why seven in ten companies in the UK are outsourcing services to third parties. So why not get in touch today and we can discuss your needs and how I.S.A Support Services can help.