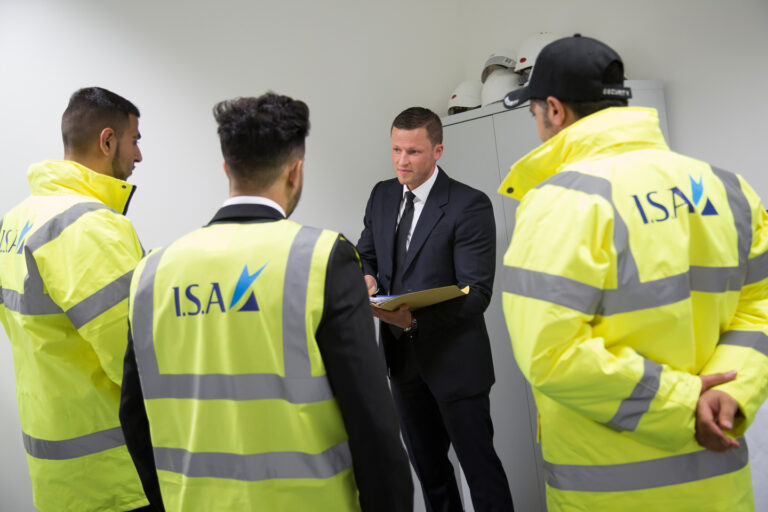 ISA Personnel Supply
1st November 2022
Are you looking for a way to outsource your staffing and gain fully-trained support from a company that has helped countless businesses streamline their efforts? At ISA Support Services, we provide personnel supply for a range of different sectors and businesses, providing everything from mailroom personnel to security personnel and more.
Why Outsource Your Staffing?
When it comes to personnel management, it is often difficult to find the right staff for your business needs in your area who have the correct training and skills to fulfil the role. At ISA Support Services, we work within a number of different sectors to provide fully-trained and qualified personnel who understand your business and can provide a professional and reliable service every time. We aim to take the headache out of staff management with a team of professionals ready and waiting to serve your business needs, this can save you time, money and resources that could be better used elsewhere. 
What Types of Personnel Do ISA Support Services Provide?
At ISA Support Services, we work with you to determine the staffing levels and expertise you require. We provide a range of services including security personnel, front of house staff, grounds maintenance services and more. We also provide industry-specific personnel such as paramedics and mailroom assistants to keep your business or service running smoothly at all times.
Fully-Trained and Qualified Staff
We pride ourselves on only sourcing fully-qualified and trained personnel who can perform the role they are filling. When you work with our personnel services, you know that as a trusted support service, you're working with the best. Our operational models include complete self-delivery, a partnered approach using our network of service partners or a hybrid model which is a blend of self-delivery and service partners to perfectly fit your needs. ISA's highly-qualified, trained and SIA-licensed Security officers can be deployed anywhere across the UK to fit your staffing requirements.
Reliable Temporary Staff Support 
If you are in need of additional staffing resources or staff on a temporary basis, ISA can help. We specialise in the supply of staff on a temporary basis with short to medium-term contracts available across a range of sectors. Every business experiences periods of change from time to time and we are able to react accordingly and meet the changing demands of your business. We recently helped to provide emergency staff during the pandemic and can provide teams of seasonal workers that adapt to local or national changes. Our multi-skilled operatives are here to help take the pressure off your staffing with helpdesk staff, mailroom assistants, paramedics and more all benefitting from complete support from our nationwide team at all times.
Find Out More About ISA Personnel
To find out more about how we can help with your personnel needs, contact our team online or by calling 03301 071 300. We are available 24/7 to find a solution for you and to help your business react to changing personnel needs.