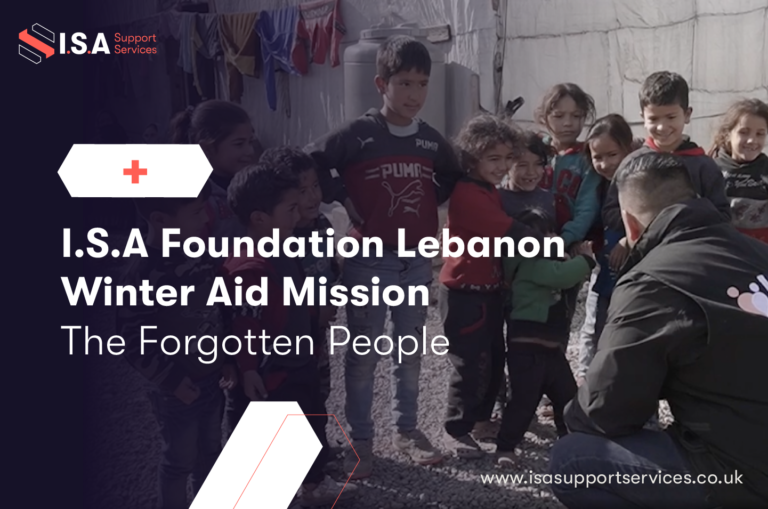 I.S.A Foundation Lebanon Winter Aid Mission – The Forgotten People
2nd March 2022
Syria has been fighting a battle of conflict for the past eleven-plus years. Maybe you remember it being a headline in the news a few years ago, but just because the news no longer reports on the matter, doesn't mean it's not still happening. The news may have forgotten, but we haven't.
The I.S.A Foundation values and promises to help those who are most vulnerable in society, and that's why we are delighted to report on our recent trip to deliver aid in Lebanon.
Sunny Araf, founder of the I.S.A foundation says, "Finally, after a two-year wait, we are back doing what we love. A team of volunteers from our Birmingham office visited Lebanon to distribute winter aid in refugee camps. The I.S.A Foundation has donated the funds for this trip. We distributed emergency food parcels, fuel, blankets, and winter clothing for children.
The conditions in these camps are the worst we have ever seen, and the harsh winter storms have seen so many fatalities. I pray our aid brings some relief."
"Humbled, blessed and heartbroken" – words from our volunteers who visited Lebanon.
We hope this is the start of something great, it's easy to forget those in need when we ourselves live such comfortable lives.
The I.S.A foundation vow to not only bring aid but to bring relief, smiles, and most importantly, to bring hope.
You can check out our short documentary of our trip to Lebanon below.