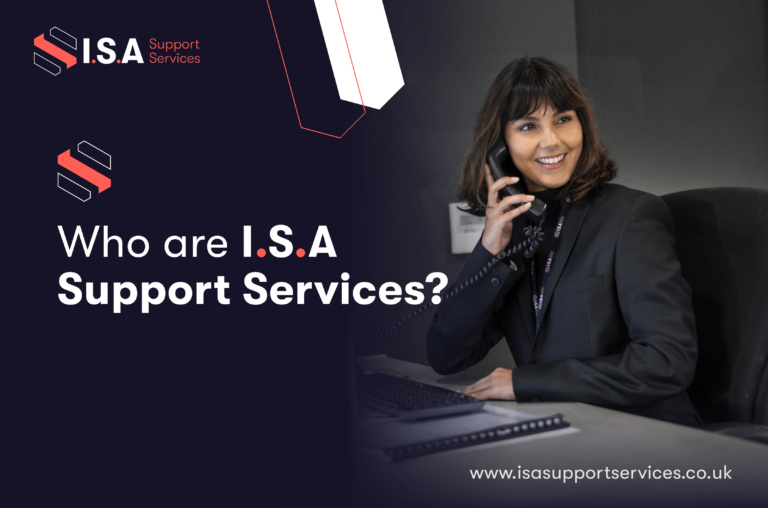 Who are I.S.A Support Services?
30th March 2022
From front of house and reception services to event security and emergency security services, I.S.A Support Services have made their mark on the world of support and security services in the UK. But who are ISA Support Services? We take you through who we are and what makes us one of the UK's leading security and support service companies.
We are a Birmingham-based security service offering a holistic range of security and support services from front of house and reception services to construction site security and specialist event security. Our trained security experts provide 24/7 service with a bespoke security solution to fit your needs.
As one of the UK's leading security services, we have branches in London and Manchester for reliable UK-wide coverage. Family values and traditions power our services with the business still running as a family. We take pride in our history and aim to be the very best security and management service provider in the UK.
What services do we offer?
We provide a holistic approach to security services in the UK. Our event security and retail security services are industry-leading whilst our keyholding, void property inspections, construction site security, manned guarding and many more services provide a personalised security service carried out by fully-trained personnel. We know that no two businesses and individuals are the same, that's why we offer a bespoke selection of security services to fit your specific needs.
As part of our range of services, we also provide front of house services including reception and concierge services for a range of industries with experienced team members who understand the nuances that come with front of house roles. Whatever your security needs, or budget, we have the services to help.
Secure support whenever you need it
With 24 hour a day, 7 days a week services, we pride ourselves on being there for our clients whenever they need it. We've supported a number of businesses with our locking and unlocking services with both commercial and residential properties both benefiting from our professional keyholding services in Birmingham and across the UK.
Our mobile responses and alarm response services provide complete peace of mind with the reassurance that professional, trained security staff are there and ready to act. Whether you are looking for a reliable manned guarding service or trustworthy subcontract security, our team has the experience and expertise to help with UK-wide coverage. For those looking for security training services with years of experience, our Birmingham-based security training services provide a holistic approach to security training at a range of locations whilst those looking for facility management services, our team are ready and waiting with helpdesk solutions for every type of business.
Why choose I.S.A Support Services for your security needs?
Whatever your needs, I.S.A Support Services has the expertise to help. Our experienced team members undergo rigorous training to ensure they provide only the best security and support services. As an SIA-approved contractor, you'll know that all of our security staff are right for the job whilst our 24/7 security services ensure we are there to fit your needs, night or day. Our dedicated customer helpline means that we are here to help no matter what the issue whilst our team members securing your business have a direct line to management should any problems arise. Having branches across the UK means complete convenience and ensures we can be within easy reach for our security and support customers day or night.
We have worked with a number of businesses to meet their security and support needs with a bespoke security package boasting industry-leading services, just take a look at some of the names we have worked with over the years here.
Contact I.S.A Support Services now
Whatever your security needs, our skilled and experienced security and support team are here to help with a bespoke solution to fit your budget. We have served businesses across the UK from a wide range of industries so are perfectly placed to understand your security needs.
Contact I.S.A Support Services now online or by calling 03301 071 300 to talk to our team and find out more about how we can help you.