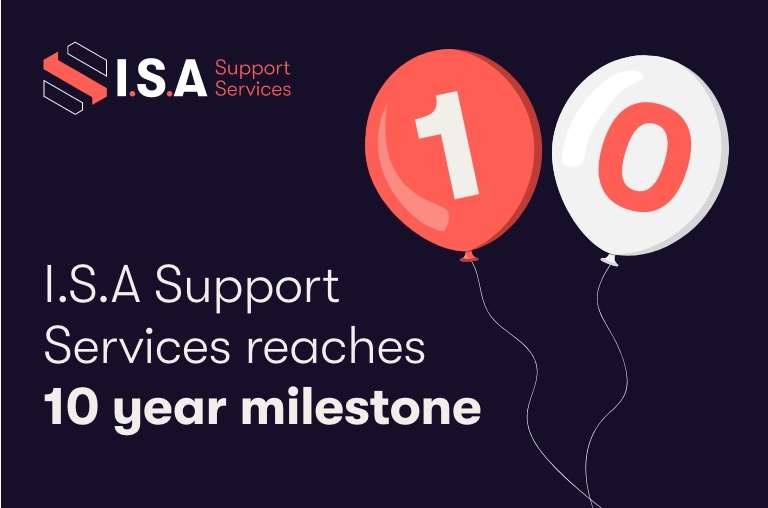 I.S.A Support Services reaches 10 year milestone
6th October 2021
Over 10 years in business, I.S.A Support Services has grown from two employees providing Security services in Birmingham, to a nationwide support services organisation offering Security, Reception, Estate Maintenance Services, and temporary staff through ISA Personnel to major clients within the public and private sector across the UK.
In the last 18 months, I.S.A Support Services played a pivotal role in the national emergency response to the Covid 19 pandemic, supplying thousands of security, cleaning, helpdesk and temporary staff to support with repatriation flights, quarantine hotels, test centres and test & trace initiatives.
On his business being established for 10 years, I.S.A Support Services MD, Sunny Araf commented 'I cannot believe it has been ten years since we formed I.S.A Support Services.
To all those who believed in our vision-thank you, to all those that doubted us-thank you also, you made us even more determined. To our employees, suppliers, partners, customers and family-thank you. My business partner and I are living proof that dreams do come true. Who would have thought that two lads from Birmingham would go on to build a company offering employment to thousands, creating opportunities for the most vulnerable and most importantly, giving back to the communities we live and work within? Our goal still remains to create a business community in which everyone is valued, and everyone is given a fair chance.'
Today I.S.A Support Services continues to grow and offer valuable services and employment opportunities nationwide. If you are interested in our services, please get in touch and if you would like to consider joining our team, you can visit our careers page here