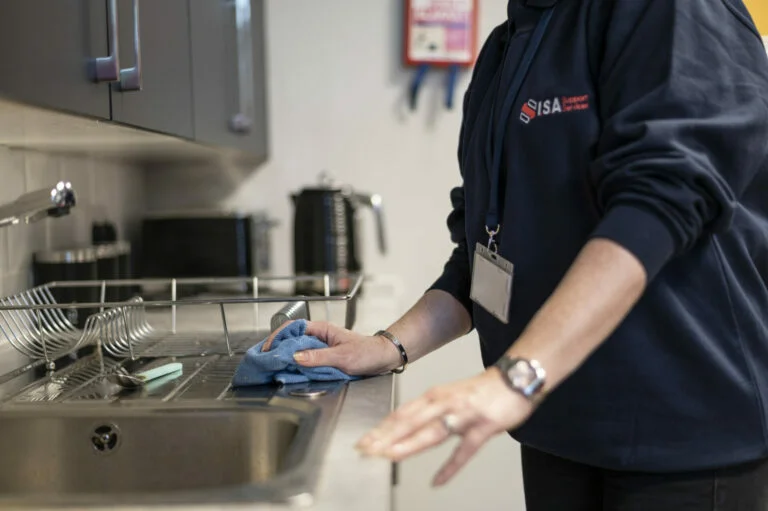 Estate Services from ISA Support Services
17th September 2022
ISA Support services are leading security and support service serving businesses nationwide. Our qualified personnel can assist with a wide range of estate needs with estate management and services undertaken by reliable and experienced staff.
What Estate Services Does ISA Provide?
We know that it takes a lot to keep properties running smoothly. That's why we provide a range of estate management services to help. From grounds maintenance to interior cleaning and exterior cleaning services, we have the staff available to keep your property at its best, whether you run an individual property or a chain of properties.
Grounds Maintenance Estate Services
As part of our estate management services, we provide teams of grounds maintenance staff to manage your property. Our commercial property management and estate maintenance can cover everything from maintenance of parking areas to cutting lawns and other commercial gardening services. Our grounds maintenance services are available nationwide for any sector. We can also provide grounds maintenance contracts on a part-time or full-time basis with customised contracts to suit your individual needs.
Internal Cleaning Services
As well as providing support for grounds maintenance of commercial properties, we also provide personnel for interior cleaning services of your property. If you do not have cleaning teams on your payroll, we can provide the interior cleaning services you need with fully-trained and experienced cleaners to keep your property looking its very best. Since the pandemic, interior cleanliness has been a priority for many businesses and we are happy to provide professional cleaning services that provide peace of mind for you, your staff and your customers.
Exterior Cleaning Services
Our estate services aim to include a full range of services to cater for the unique needs of every one of our clients. Part of this includes our extensive range of external cleaning services. If you are looking for external cleaning services for your property, our dedicated team of professionals is here to help. Whether you are searching for commercial window cleaning services or jetwashed entrances, our team of local cleaners are here to help.
Estate Maintenance Contracts to Fit Your Needs
Whether you are looking for just one or all of our estate management services, we will be able to draw up a contract to fit your unique needs. We have worked with a range of nation-wide businesses, big and small to create a service that fits their needs. We are able to create temporary or long-term contracts on both part-time and full-time cleaning contracts to ensure you get the reliable service you need, when you need it.
To find out more about our estate maintenance services, contact our team now online or by calling 03301 071 300.